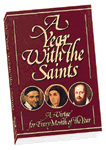 A YEAR WITH THE SAINTS
A VIRTUE FOR EVERY MONTH OF THE YEAR
By: From Approved Sources
Episodes and sayings from the lives of the great Saints that exemplify the 12 most common
Christian virtues: perfection, humility, mortification, patience, meekness, obedience,
simplicity, diligence, prayer, confidence, charity and union.
Can be picked up and read for only a few minutes with great benefit.
One of the most moving, powerful Catholic books we know-
will enflame the reader with love of God and desire for Christian perfection.
No. 0219.
ISBN: 9780895553393
Sale Price: $39.50
THE BOOK OF DESTINY By Fr. H.B. Kramer
CATHOLIC PROPHECY THE COMING CHASTISEMENT By Yves Dupont
FORTY DREAMS OF ST. JOHN BOSCO By St. John Bosco
HISTORY OF ANTICHRIST By Fr. P. Huchede
LIFE OF ANNE CATHERINE EMMERICH By Rev. C. E. Schmoeger, C.SS.R.
THE PROPHECIES OF ST. MALACHY
PROPHECY FOR TODAY By Edward Connor (compiler)
THE PROPHETS AND OUR TIMES By Fr. R. Gerald Culleton
THE REIGN OF ANTICHRIST By Fr. R. Gerald Culleton
Divine Mercy and Sr. Faustina (Videos and Books)
Padre Pio (Videos)
Medjugorje - The Queen of Peace (Videos, Books and Audio Tapes)
Prophecy of The Third Secret of Fatima
The Kingdom of the Bride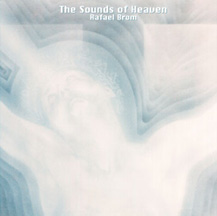 "THE SOUNDS OF HEAVEN"
by Catholic Recording Artist
Rafael Brom
Photos from movie "The Passion of the Christ" directed by Mel Gibson
BIBLES
Text of The Third Secret of Fatima - Complete Report
Books and Videos on Padre Pio
Videos and Books on Sr. Faustina and Divine Mercy plus Diary of Sr. Faustina
CATHOLIC BIBLES - Family Bibles, Spanish Bibles, Church, School and Study Bible Edidions
Bishop Fulton Sheen - Audio CDs, Videos and Books
THE DOUAY-RHEIMS BIBLE - Now in Larger Print!
Why Should You Read only the Douay-Rheims Translation of the Bible?
John 1: 14. And the Word was made flesh, and dwelt among us: and we saw his glory, the glory as of the only begotten of the Father, full of grace and truth.
Best DVDs Ever Made
on
Padre Pio and Sr. Faustina
by Award Winning Film Director
3 Documentary Films in one DVD
a JPN Production
Each over 2 Hours Long
Padre Pio
or
Sr. Faustina
Best and Most Complete 2 DVDs on
Padre Pio and Sr. Faustina Ever Made
Each DVD Over 2 Hours Long
Catholic Prophecy
"The confusion will be so general that men will not be able to think aright, as if God had withheld His Providence from mankind, and that, during the worst crisis, the best that can be done would be to remain where God has placed us, and persevere in fervent prayers....At that time there will be such a terrible crisis that people will believe that the end of the world has come. Blood will flow in many large cities. The very elements will be convulsed. It will be like a little General Judgement."
"A great multitude of people will lose their lives in those calamitous times, but the wicked will not prevail. They will indeed attempt to destroy the whole Church, but not enough time will be allowed them, because the frightful crisis will be of short duration. When all is considered lost, all will be found safe. This disaster will come to pass shortly after the power of England begins to wane. This will be the sign. As when the fig tree begins to sprout and produce leaves, it is a sure sign that summer is near. England in her turn will experience a more frightful revolution than that of France. It will continue long enough for France to recover her strength; then she will help England to restore peace and order."
"During this revolution, which will very likely be general and not confined to France, Paris will be destroyed so completely that twenty years afterwards fathers walking over its ruins with their children will be asked by them what kind of place that was; to whom they will answer: 'My child, this was a great city which God has destroyed on account of her crimes."
Fr. Nectou, S.J. (18th century)
"France, Italy, Spain, and England will be at war. Blood will flow in the streets. Frenchman will fight Frenchman, Italian will fight Italian. A general war will follow which will be appalling. For a time, God will cease to remember France and Italy because the Gospel of Jesus Christ has been forgotten. The wicked will make use of all their evil ways. Men will kill each other; massacre each other even in their homes.
"At the first blow of His thundering sword, the mountains and all Nature will tremble in terror, for the disorders and crimes of men have pierced the vault of the heavens. Paris will burn and Marseilles will be engulfed. Several cities will be shaken down and swallowed up by earthquakes. People will believe that all is lost. Nothing will be seen but murder, nothing will be heard but the clash of arms and blasphemy.
APPARITION of the BLESSED VIRGIN of LA SALETTE
Home Page / Statues / Crucifixes / Catholic Resources / Catholic Videos / Catholic Books / Catholic Audio Tapes / Christian Music / Catholic News / Angels / Anti-Semitism / Animated 1 / Animated 2 / Animated - The New Testament / Animated - The Old Testament / Apparitions of Blessed Virgin Mary / Apologetics / Art Gallery / Audio Tapes / The Beatification of Padre Pio / Hilaire Belloc / Bible / Bibles / Books on Bible / Bishop Fulton Sheen / Books / Books on Divine Mercy / A Catholic Theme Park / Children and Youth - Animated / Church Documents / Church History / Creation vs Evolution / The Creature from Jekyll Island / Devil - Satan / Catholic Family Resources / Divine Mercy / Diary of Sister Faustina / Dr. Bernard Nathanson / Errors - Problems of Modern Times / Eucharist and the Mass / Family and Marriage / Fr. Aloysius Ellacuria / Freemasonry / Garabandal / Gifts / Gods of the New Age / Global Tyranny / Health / Hell, Heaven and Purgatory / Home Schooling / John Paul II Collection / Joan of Arc / Journeys of the Soul / Latest Message / Marianland / Marian / Marian Videos / Mariology / Charismatic / Marx and Satan / Medjugorje Miracles and the Message / Miracles in Catholic Church / Money System / Mother Teresa of Calcuta / Music / Free Music Downloads / Yoga (The New Age) / One World Government / Padre Pio (Videos) / Padre Pio (Books) / Pious Publications / The Priesthood / Pro-Life Videos / Pro-Life Books / Prophecy / Prophecy of The Third Secret of Fatima / Rafael's Art Gallery / Prof. Libor Brom / Religious Education-Adult / Religious Education-Grade School / Religious Education - High School / Rock Music, MTV, Hollywood, Satan and Antichrist / ROSARY / Saints Part 1 / Saints Part 2 / Saints Part 3 / St. Patrick: Apostle of Ireland / Scott Hahn, Kimberly Hahn, Bishop Sheen / Shocking Videos / Spanish Videos / Spiritual Life / Sr. Faustina / Stigmata and Stigmatists / Theology / True Church and Bible / The UN's Crusade Against God and Family / Vatican II / Videos - Main Section / J. Paddy Nolan / Wayne Weible - Medjugorje Apparitions - Medjugorje / Latest news / Sin and Repentance / Fr. Faber / Marian Videos as Seen on EWTN - Catholic TV Network by Mother Angelica / Mother Teresa of Calcuta /

Free MP3 Christian Pop/Rock Music Downloads